The scent of guileless fascination settles on the wind,
tantalizing them.
Chiseled beaks chirp and chatter, eager to peck away at the meaty pulp pulsing
inside my chest.
I've learned not to starve or shoo them,
they come home to nest anyway.
**********************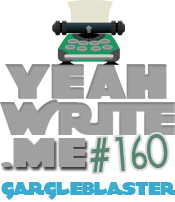 Only 42 words
This week's question (inspired by The Carpenters)
Why do birds suddenly appear?
(who loves this song as much as I do??)
Thanks for coming by, have a great week!